Why should a translator want to join a professional association for linguists? What are the advantages of being a member? Is it really worth all the time and money?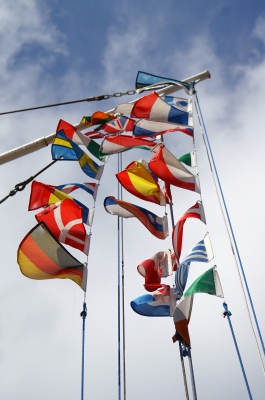 Well, having been a member of a German association for translators and interpreters for a number of years now, I'd say it can definitely help a professionally minded translator in several ways. It's an opportunity to


become part of an organised and officially recognised body that represents its members' interests at various levels, both nationally and internationally




network with other translators who have joined the organisation and interact with them via a range of channels (e.g. at national AGMs, regional meetings, regular informal get-togethers of local interest groups, training events and online forums for all members)




attend formal training events arranged by the association especially for its members, which are held by experts and count towards your continuous professional development ("CPD")




obtain professional advice about your own work situation such as legal advice or advice on accounting and tax issues




benefit from special group discounts on insurance policies (e.g. indemnity insurance) and software that many members are likely to want to use (e.g. CAT tools), which the association may have negotiated




make yourself known to many more potential customers by allowing the association to publish your contact details in its public list of members and to include the details in its searchable online database, which customers can access for free




benefit from additional marketing opportunities for members such as brochures for the public, which list members who have specialised in certain fields (e.g. engineering, law or economics) and which get sent to business associations, for example.



Other services may be available to members in addition to these. My own association, the Bundesverband der Dolmetscher und Übersetzer (BDÜ), for example, has arranged for a dictionary publisher (Langenscheidt) to make some of its most popular bilingual dictionaries accessible to members online.
An annual fee is charged for membership, which varies in size among associations, but ought to cover many of the services mentioned above. If you wish to take advantage of any supplementary offerings above and beyond the standard ones in your association, you will have to sign up for them and pay an extra charge to offset the extra costs the association incurs.
One significant aspect of membership is that it entitles you to participate in the association's annual general meeting and vote on issues that affect the organisation and its members. You are also entitled to propose changes to current organisational policy or suggest new points that ought to be adopted in your opinion, which everyone present at the AGM will vote on if they are accepted as legitimate points on the agenda. So as a member, you have the opportunity to shape the association to a degree. (You can, of course, even stand for office if you feel you would like to play a direct role.)
Why not contact a translators' association in your own country or a country where your source language is spoken and find out how it could help you further your career as a translator? You'll find some links to websites and some more background information below.

Regards
Carl
image: S. Hofschlaeger / pixelio.de
---
Some useful links
There are several associations in Germany specifically for translators and interpreters. Here are three of the better-known ones:
Many other associations are also listed on the Web. See Kevin Lossner's blog post on Translation Tribulations for a relatively up-to-date list of their websites. Other lists are available at Lexicool and Proz.com.

For a more critical view of translators' associations, see Kevin's post "Are professional organizations worth the bother?". (The quality of professional associations varies considerably, depending on how they are run and what funds they have at their disposal.)